Our mission is to implement for our customers a
sustainable and predictable balance
between
GMP Risk
a
Cost of Quality
, learning
Quality Culture
and
Data Mining
. D2C Life Science provides a
data driven
and
pragmatic lean way
to ensure
Quality Operations
and to drive
Risk Management
, enabling pharmaceutical and biotech companies to focus on shortening time-to-market delivery in a
cost-effective and compliant way
. To do so, D2C Life Science developed
customizable
and
scalable tools
to optimize the
Quality Oversight
of your organization and to provide you with the necessary
methodology
to enhance
Quality Culture
in a sustainable and predictable way.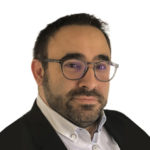 David DA CUNHA
President and Co-founder
Engineer Chemical Engineering
2021 : President (D2C Life Science, F)
2019 : Regional Head QA Americas (Bayer HC, CH)
2017 : Quality Project Leader Europe (Bayer HC, CH)
2014 : CMO Operation Management (Roche, CH)
2012 : Global Head QA, APIs CMOs (Novartis, CH)
2011 : Director of Operation, (Eli Lilly, F)
2009 : Associate Director QC/QA (Eli Lilly, F)
1998 : Sterile Production Management (Eli Lilly, F)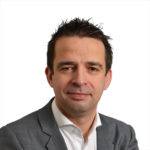 Pascal VAN DE VEIRE
Managing Director and Co-founder
Pharmacy University Degree
2021 : Managing Director (D2C Life Science, F)
2017 : Managing Director (Eurofins PHAST, D)
2013 : Sales & Marketing Director (PHAST, D)
2009 : BD & Key Accounts (PHAST, D)
2007 : Sterile Production Supervisor (Eli Lilly, F)
2004 : MS&T Process Engineer (Eli Lilly, F)
2001 : Qualification Engineer (Assystem, F)
Q
uality and Compliance are often considered being the opposite of profitability and financial performance. But it's actually the way Quality and Compliance are achieved, that impacts profitability and efficiency. This is  the foundation of D2C Life Science, Quality must be a competitive advantage, it should help to achieve expected results. Thus it is Quality Time!
We, David and Pascal, the co-founder of D2C Life Science, joined our complementary industry experience in managing pharmaceutical organization in highly regulated environments to develop an innovative offer to drive your core business in a compliant, sustainable and profitable way. For more than 20 years, we've worked with the top 20 pharmaceutical companies and with may markets leading CMOs, from R&D, API and finished goods manufacturing to QC testing, packaging and distribution. Being either auditees or auditors, executive managers or global project leaders, we have an in-depth view of pharmaceutical development and market supply, including risk management, management and prevention of critical issues, problem solving and inspection readiness. Strategic thinking to support your organization, and hands on when necessary, that the way we are!
We achieve result with proven methodology, proprietary tools and smart KPI's. All what applies to our customers in terms of best practices also apply to us in the way deliver our services.